Ice cream shop accounting. In this post, I want to share with you some of the accounting best practices that I have comes across in running and operating an ice cream shop. What do you need to know regarding accounting requirements for an ice cream shop? What accounting tools do you need for your ice cream shop and what accounting expenses do you need to plan for? I want to share with you all things ice cream shop accounting, because yes, making and selling ice cream is fun, but accounting is how you create a profitable business.
Disclaimer – I am not an accountant, and this article is not meant to provide accounting advice for your business. If you have any specific accounting questions you should contact a qualified accountant. The below is just a sharing of my experience with accounting-related activities in my own business.
Ice Cream Shop Accounting – What Are The Main Requirements?
As a general rule, accounting requirements for an ice cream shop include an online accounting software subscription, an accountant to file your tax return, and a payroll running service. These three accounting services will cost the region $2,000 per year for a small independent ice cream shop.
What Are The Three Accounting Services I Use And Pay For In My Ice Cream Shop?
The three accounting services I pay for in my independent ice cream shop are:
Xero accounting subscription;
Paying our accountant to file our ice cream shop LLC tax return once a year; and
A payroll service (I use Square which is also our merchant service provider).
Let's run through each of these in turn.
1. An Online Accounting Software Subscription
The first accounting service you will need for your ice cream shop is an accounting subscription. No, running your accounts off Excel is going to cut it. Sorry.
Small Business Friendly Accounting Software
There are two main accounting subscriptions on the market – Xero and QuickBooks.
We have been using Xero in our ice cream shop for the past six years and have been happy with it. Xero costs us $34 per month – which just comes out of our account via auto payment.
This makes the total cost for our Xero subscription on an annual basis $408 per year. When we signed up it originally cost $30 a month, so it hasn't increased much over six years.
Our Xero account is linked to all our business bank accounts, business credit cards as well as our Square merchant account. This means all payments and spending are automatically picked up by Xero. Your job is then to sit down and reconcile all the different payments. I would suggest doing this at least once per week or every couple of days (otherwise you can end up with a lot of reconciliations).
Reconciling is the process of telling your accounting software what that specific payment in or out corresponds to on your accounts.
How I Use Xero?
The main function I use in Xero is to produce my "Income Statement" (also called a "Profit and Loss" or "P&L") for given time periods. This lets you see an exact snape shot of all the key information you want in your ice cream business – COGS, Gross Profit, Operating Expenses, Non-Operating Expenses, and Net Profit.
You want to be creating and looking at your Income Statement weekly and at a minimum once a month. Set a time and date in your calendar to review it.
It also lets you create your end-of-year Income Statement. This can be used for your tax filings.
What Xero Plan I Use?
Our Xero plan is the "growing" Xero plan. There is a cheaper one – the "early" plan which is $12 per month but you can't reconcile bulk bank statements with this one (it is more designed for sole practitioners). I wouldn't recommend this plan for an ice cream shop.
There is also an "established" plan for $65 per month – but most independent ice cream shops will just need the "growing" plan for $34 per month.
What Is The Alternative To Xero?
QuickBooks (the other large online accounting software program out there) is the main alternative to Xero. I can't speak about it much because we don't use it. However, you should note that it is a little more expensive with the plans ranging from $25-$180 per month (although the first three months are 50% off).
Will You Need an Accounting Subscription for Your Ice Cream Shop?
Will you need an accounting subscription for your ice cream shop? Absolutely!
You will have so many payments every month (daily transfers from your merchant plus weekly payments from online platforms such as Doordash, UberEATs, etc). Plus, you will have dozens and dozens of expenses every month.
Tracking these in something like an Excel spreadsheet would be tedious, unhelpful, and just a waste of your time. Plus, you won't be able to create your important weekly Income Statement reports by just clicking a button.
For as little as $34 per month just sign up for an accounting software subscription – for the sake of your time and sanity. You will be particularly grateful for this decision come tax season.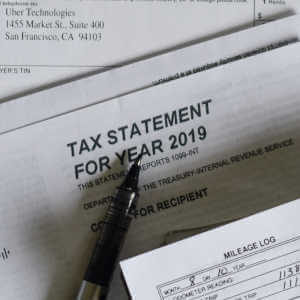 2. Accountant Fees
Talking of tax season, the second main accounting fee will be that of your accountant. You will need an accountant to help you file your ice cream shop tax return every year.
Wait, can't I just file it myself and save on the cost. Yes, you could, but unless you are a small business tax expert it is a really bad idea.
Why Filing Taxes Yourself Is A Bad Idea
You need to understand that tax accounts are different from business accounts. Often your taxable income (what you are taxed on), will be different from what your Net Profit is. This is because the tax code has been developed over time with a whole host of specific tax-related things that just don't apply to business daily activities – Depreciation, Amortization, Tax Credits, Carry-Over Losses, Rebates, etc.
Don't believe me. Just go and look at a sample Tax Return for a small business. The forms are not intuitive documents. Frankly, they make no sense to me. Seriously, just go look at a Form 1040.
On top of this, every year the tax code can change meaning different rules. Remember when it comes to taxes it is about following the rules whilst not paying more tax than you owe. If you don't want to pay more than necessary – get an accountant.
State and Federal Taxes
Don't forget that depending on where you are based you will have to file both State and Federal Taxes. You want an accountant that is familiar with both Federal and your local State Requirements.
How Much Does An Accountant Cost?
Our accountant charges us $650 to file our ice cream shop tax return for us every year. We don't need to get our accountant to do anything else for our ice cream shop for the rest of the year. This may be different for you depending on where you live and your own personal requirements.
Some accountants will provide more handholding throughout the year while others you will just speak to once a year (in February or March).
3. Payroll Services
Running payroll is the last part of ice cream shop accounting that you will want a service to help with. Payroll taxes are the taxes that your employees and you must pay at each paycheck. As an employer, you are responsible for withholding the payroll tax your employees owe and then paying that over to your State and the IRS. This is as well as any payroll taxes you owe at each pay period.
The above is why employees get a check with the tax taken off – because you as an employer are withholding it and paying it over to the relevant authorities.
What Payroll Service Do We Use?
For the past six years, we have used Square to run payroll for us. Square is our merchant service provider. Square already has all the timecard and online tip information for our employees. This means that come payroll day it is super easy to run payroll via Square as all the data is already there.
Square also files all our employee tax forms for us (including new hire notifications, generating W2, etc).
This Square service costs us $70 per month. It is completely worth it.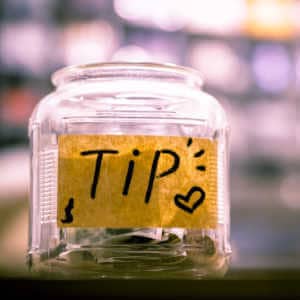 Other Important Accounting Questions You Need To Ask
The above detail the main accounting costs you will come across. In this section, I want to go over some of the important accounting questions you need to ask if you are opening an ice cream shop.
How Much Does It Cost To Start An Ice Cream Shop?
On average, it will cost $100-$500k to start most ice cream shops. Whilst it is possible to open for a five-figure sum, a six figures figure sum is more realistic. The factors that determine the startup costs are:
Are you opening a franchised or independent ice cream shop?
Are you going to be selling soft serve or scooped ice cream?
Is the lease already built out as an ice cream shop or are you going to have to carry out the build-out yourself?
Are you going to make the ice cream on-site?
How big is your location going to be in terms of square feet (will it be a big or small location)?
Are you going to buy used or new equipment?
I covered all of these in my separate post on how much it costs to start an ice cream shop which you can read here – How Much Does It Cost To Start An Ice Cream Shop.
How Much Does It Cost To Make Ice Cream?
As a general rule, the cost of goods sold for a quality ice cream will be around 30%. Put another way, the gross margin for a quality artisan ice cream should run around 70%.
This means if an ice cream shop sells a scoop of ice cream for $5, it should cost around $1.50 to make. This includes the cost of raw ingredients as well as the cup and spoon handed over. The remaining $3.50 will go towards employee salaries, rent, utilities, insurance, the costs required to keep an ice cream shop open, and you.
Main Ice Cream Shop Monthly Expenses
To help you as much as possible I have listed below the main ice cream shop expenses. This includes the approximate cost in terms of the percentage of sales. This is before optional expenses such as financing and charitable givebacks.
You can read more about ice cream shop profits in my post dedicated to the topic here – Ice Cream Shop Profits – How To Run A Profitable Ice Cream Shop.
---
Main Ice Cream Shop Expenses
Discounts 2%
COGS 30%
Rent 8%-12%
Utilities 3%
Staff 25%
Merchant processing fees 3%
Insurance 1%
Miscellaneous 3%
---
Do Ice Cream Shops Make Money?
As a general rule, a successful independent ice cream shop will make a 10%-20% net profit.
This will tend to be a five-figure net profit sum (e.g. $36,000-$72,000). However, sales and expenses will differ across all ice cream shops. There are plenty of ice cream shops making no profit. There are also some ice cream shops making six figures net profit.
You can read more about ice cream shop profits here – Ice Cream Shop Profits.
---
The Final Lick – Ice Cream Shop Accounting
Ice Cream shop accounting – when it comes to starting your ice cream shop accounts may be the last thing on your mind. However, if you want to make sure your business is successful then accountants are just as important, if not more important, as the ice cream you make.
You may not like accounts, but it is an area you need to get familiar with. You need to understand what all the figures on your P&L mean. As for payroll, bookkeeping, and tax filing – make your life as simple as possible and use the software, services, and accountants out there to help streamline these processes. This will free up your time to sit down and look at each week what is working and what isn't in your business. If you really struggle find a friend or an accountant who can help train, you to understand how to read financial statements. If you don't – your ice cream shop may not be around for that long.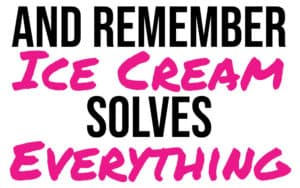 ---
Time To Learn Some More
Want to learn more on your path to ice cream entrepreneur success. Then check out some of my other articles.