How to become an ice cream distributor? What even is a distributor? There are many ways you can "be in the ice cream business". You can: (1) make ice cream and sell it wholesale; (2) open an ice cream shop and sell directly to the public (or even online); (3) start an ice cream truck; and (4) sell other people's ice cream to other businesses. When you sell other brands of ice cream to other businesses you are a distributor – also sometimes called a "wholesaler". It is through Distributors that new ice cream brands and some of the most popular ice cream brands get into supermarkets and stores. Without them, nothing would happen. Becoming a distributor can be a profitable business model. That's why in this I want to look at all the decisions you need to make to become an ice cream distributor. Specifically, I want to share 11 things that you need to do/decide to become an ice cream distributor.
First, let's break down what exactly is a distributor and how do they make money?
What Is a Distributor?
As a general rule, a distributor is a business that buys, stores, sells, and deliveries brands of ice cream. A distributor does not produce any ice cream itself. To this extent, a distributor acts as a party between an ice cream maker and the buyer (usually a grocery store provider or restaurant). Distributors can be local, regional, or national. They can also be specific to a niche (e.g., ice cream) or they can offer a range of products (e.g., SYSCO). They will also have their own specific fleet designed for deliveries.
How Do Distributors Make Money?
Distributors make money by purchasing in bulk from producers and then marking up the price. Marks up can vary from 25% to 40%. They may also charge additional fees for storage, collection, and delivery.
What Is the Advantage of a Distributor?
The main advantage of distributors is their ability to offer a range of different brands and products which can then be ordered and delivered collectively by end buyers. This means buyers of grocery stores only must deal with a limited number of distributors for a range of products instead of hundreds or thousands of producers.
For producers, selling to a distributor means they can have access to the distributor's customer list. A lot of bigger grocery providers will require producers to be with certain distributors before they even consider ordering.
An Example – How Grocery Stores/Delis Order Supplies
Think about a small deli/grocery store – if they had to reach out to 20 ice cream brands and place orders with all 20 brands and then receive 20 deliveries as well as 20 individual invoices. Just think of the admin involved for each order.
By using a distributor this business can place just one order with the distributor based on the products in their catalog. They then receive one delivery and one invoice. So much simpler.
As distributors have customer relationships set up with retailers already, distributors can provide small start-up food brands with opportunities to have their products stocked in retailers that would be difficult for them to get into by themselves.
My Own Experience
I have been a producer of wholesale ice cream. We sold and delivered directly to independent grocery stores in our local area. However, it wasn't long before even our local buyers were asking for us to get with a distributor if they were to continue ordering.
How To Become an Ice Cream Distributor – 11 things you need to know
There are 11 decisions and actions that you need to take if you want to become an ice cream distributor. These are:
Warehouse
Frozen transport
Suppliers
Pricing
Credit terms
Supplier deliveries
Palletizing
Product catalog
Website
Build up customers
Delivery days
---
11 Decisions to Make to Become an Ice Cream Distributor
Starting an ice cream distribution business involves many of the same steps as starting any type of business. You will need to get relevant permits, and licenses, incorporate a business entity, get insurance, etc. In this post, I won't be looking at these things. Instead, I want to look at the specific decisions you need to make to start an ice cream distribution company.
Below I go through each of these 11 points.
Decision 1 – Warehouse with Walk-In Freezers
Okay, so the first point is an obvious one. To become an ice cream distributor, you will need a warehouse with freezer space. Lots of freezer space. Lots and lots of walk-in freezer space.
The size of your warehouse will depend on how many brands you are planning on taking on and what your order capacity is. Similarly, the location will be determined by where you want to build up your customer base.
Finally, are you just going to be an exclusive ice cream distributor or are you going to be taking on ambient and or chilled products too? All these decisions will help determine the space you need to take on.
Decision 2 – Frozen Transportation
The second point is also an obvious one – frozen transportation. If you are in the business of delivering ice cream, then you are going to need food-safe frozen transportation. This means having trucks or vehicles that can transport and store ice cream at 0oF or below.
A frozen truck is the best option for ensuring your ice cream stays frozen. You need to think about:
What brand of frozen truck do you want?
How big do you want the frozen trucks to be?
How many frozen trucks you will need?
Whether you will buy the trucks or lease them?
Decision 3 – Take on Ice Cream Brands
To become an ice cream distributor, you will need to sign up ice cream brands. Research ice cream companies online and reach out by email. Another great way of taking on the best ice cream brands is to approach ice cream brands at food shows and trade shows, as well as ice cream brands selling at events and festivals.
When you find an ice cream brand you want to make sure that you can be the exclusive distributor. For example, what is the point of carrying a brand that everyone else can offer? See if you can get exclusive distribution for your area of distribution.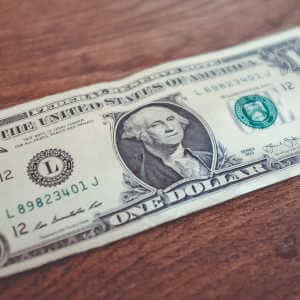 Decision 4 – Decide on Pricing with Ice Cream Suppliers
When you take on ice cream brands you will need to draw up a simple contract with producers. The most important decision during this stage will be what percentage mark up you will make when selling this ice cream. As a general rule, the minimum most ice cream distributors will take is 25% of the price that the ice cream is then sold to retailers for.
Example – How Distributors Work Out Price
Here is the breakdown of how distributors come to a price point:
If an ice cream brand's "to retailer" price is $4, the ice cream brand will sell to the distributor for $3. The distributor will then sell to the retailer for $4 and make $1 i.e., a 25% mark-up. The retailer will then sell to consumers for the MSRP and usually take 40% off the MSRP. So, in this example, the MSRP would be around $6.65. This is the price that the customer in the grocery store will pay.
A lot of distributors add additional fees for the following:
Storage fees
Recall fees
Damaged goods fees
Palletizing fees         
Decision 5 – Decide on Credit Terms for Suppliers
When negotiating with your ice cream suppliers you will need to decide on credit terms with your suppliers. This is essentially the time you have after delivery of the ice cream to pay the ice cream supplier's invoice. This is known as Net Payment Terms.
45 days of credit is standard.
Although that said, I have known of ice cream distributors who wouldn't pay the invoice until they got paid for the order by the retailer.
Your credit terms need to be long enough to provide enough cash flow for you, whilst being appealing enough to ice cream brands that they still want you to distribute for them.
Decision 6 – Will Ice Cream Suppliers Will Deliver Direct to Your Warehouse
In my experience, most ice cream distributors will require suppliers to deliver the ice cream orders direct to the distributor's warehouse. However, you may choose to collect orders from manufacturers at an additional cost.
Decision 7 – Decide if Suppliers Have to Palletize Deliveries
Another thing you will have to decide on is if ice cream suppliers must palletize deliveries.
Palletization is the process of stacking and wrapping items onto a pallet. A pallet is those wooden crates that are used by forklifts to pick up and transport groups of items. Depending on where you are in the world there is a standard size for pallets.
Anything that is moved and stored in bulk will be on a pallet.
If you are a bigger ice cream distributor you will use a pallet packaging and storage system. This means you need to decide if you require orders received from ice cream producers in pallets or if you will palletize them at your end.
Just bear in mind that if you require palletized deliveries this could limit your access to smaller ice cream producers who are unable to palletize. For example, as a very small ice cream manufacturer, we did not have the space to palletize orders for deliveries.
Decision 8 – Put Together Your Product Catalogue
Once you have signed up with ice cream suppliers you will have to put together your product catalog for retailers. Make it as visual as possible and include all product information and pricing. You will want to be able to email your catalog to retailers, as well as give them physical copies too.
Decision 9 – Set Up a website
You will also need to set up a website listing the ice cream brands you carry. Focus on SEO for your distribution area. There is no point attracting customers in New York City if you only distribute in the Los Angeles area.
You want to also make ordering as easy as possible for new customers. Make sure you have an online ordering platform available.
Decision 10 – Get Customers
A crucial part of becoming an ice cream distributor is to get customers i.e., retailers. It is a good idea to approach smaller independent retailers before chasing chains. They will be easier to sign up for and may appreciate the more approachable and personalized customer service a smaller start-up distributor can offer over a bigger distributor. Provide samples and your catalog.
Ice cream brands tend to cover the cost of samples. You will want to ask ice cream producers to provide separate samples or for the ability for you to take off the cost of samples from existing or future deliveries.
Focus on building up one localized area at a time. If your customers are really spread out it will make your delivery route harder.
Decision 11 – Decide on Delivery Days for Customers
You will need to decide on a set delivery schedule. Part of this will include by what date and time customers need to order to get orders by a certain day each week. Having a set delivery schedule for frozen items is especially key due to the higher cost involved in frozen transportation.
At the same time make sure your customers are very clear on how your ordering process works – is it by email, phone call, or via your website? Where possible always have an online ordering system in place – avoid emails or phone calls. Make your ordering system as easy and streamlined as possible.
---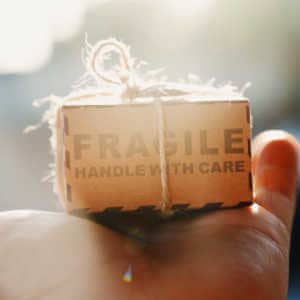 How To Become an Ice Cream Distributor – The Final Lick
How to become an ice cream distributor. Distributors are the glue between ice cream producers and retailer grocery stores. They are the specialists that make bulk distribution of ice cream in a regional area possible. They let ice cream producers focus on making ice cream and give retailer grocery stores easy, streamlined ordering processes.
Being an ice cream distributor can be an extremely profitable niche. Especially if you focus on specific areas and local regions, to begin with. The key to setting up an ice cream distribution business is keeping your costs low, having amazing customer service, and the best selection of ice cream. Where possible, you want to be the exclusive distributor for all your ice cream brands.
Finally, make ordering and signing up new customers as easy and streamlined as possible. I have dealt with so many distributors that are just hard to get in contact with and then require phone or email orders. Get with the 21st century and use technology to give you a competitive advantage.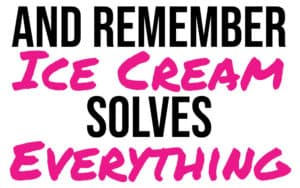 ---
Time To Learn Some More
Want to learn more on your path to ice cream entrepreneur success. Then check out some of my other articles.
What Are the Challenges In An Ice Cream Business
How Do I Start My Own Ice Cream Business
Ice Cream Shop Profits – How To Run A Profitable Ice Cream Shop
How Much Does It Cost To Start An Ice Cream Truck
How Much Does It Cost To Start An Ice Cream Shop
Ice Cream Shop Accounting – Everything You Need To Know
Can I Make Ice Cream At Home And Sell It
What Are the Different Types of Frozen Desserts?
Is Vegan Ice Cream Profitable
What Equipment Do I Need For My Ice Cream Truck
How To Pick A Generator For Your Ice Cream Truck
How Profitable Is An Ice Cream Truck?
Everything You Need To Know About Working In An Ice Cream Shop
Everything You Need to Know About Writing an Ice Cream Business Plan
Everything You Need To Know About Rolled Ice Cream
Everything You Need To Know About Soft Serve Ice Cream
Vegan "Ice Cream"
Everything You Need To Know About Batch Freezers
What Equipment Do You Need For An Ice Cream Shop
What Supplies Do You Need For An Ice Cream Shop
What Is The Best Location For An Ice Cream Shop
How To Open An Ice Cream Shop
How To Start An Ice Cream Truck
Do Ice Cream Shops Make Money in the Winter
How To Make An Ice Cream Shop Stand Out
Everything You Need To Know About Ice Cream Delivery Apps
Everything You Need To Know About Gluten-Free Ice Cream and Toppings
What is the Mark-Up on Ice Cream?
What Scoopers Do Ice Cream Shops Use?
What Are the Best Toppings and Sauces for Ice Cream?